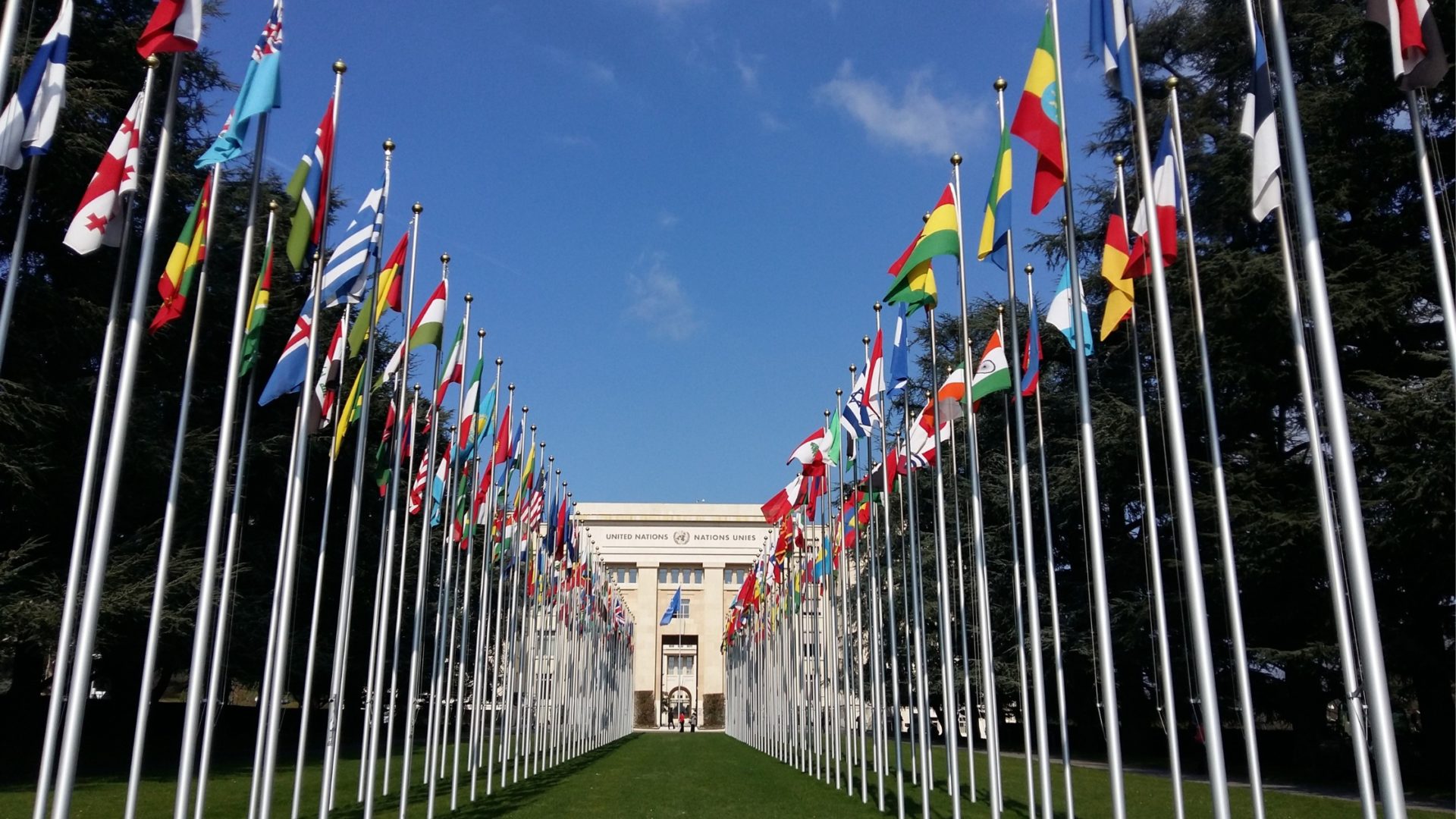 Switzerland is an attractive place to work, and the country counts many expats, either working for multi-national companies or for permanent missions, intergovernmental organisations, international institutions such as the UN, as well as NGOs.  Most of these workers have the right to bring their families over.  What happens when their "accompanying partners" try to apply for jobs in Switzerland?
How does an Accompanying Partner find Employment Legally in Switzerland?
When someone arrives in Switzerland to work in the UN system, and other organisations, he or she is granted a Carte de Légitimation or FDA Card which is a "residence permit" that allows foreign nationals, whatever their nationality, to live and work in Switzerland.  Their partners or spouses are also entitled to a Carte de Légitimation, but this does not give them automatic access to the Swiss labour market as it has to be converted into what is called a "Ci" permit.
In the private sector, foreign nationals who are offered a job in Switzerland will be granted a permit (usually B), and their accompanying partner, will benefit from the same, in order to live and apply for work.
EU/EFTA nationals have certain advantages in that they can apply for a B permit regardless of their spouse's status or arrangement. 
The Challenges Faced by Expat Spouses Looking for Work
Rachel, who arrived in Geneva from Australia to join her husband working at the UN, struggled to find a full-time job. She found that some employers were not familiar with the Carte de Légitimation and was not being offered any interviews. As a result, she decided to look for freelance work but struggled to understand how to do this on her own.
Priya, an accompanying partner from India, also faced difficulties finding work. She did not speak French and had two children, and with day-care in Switzerland difficult and expensive to access, Anna decided to work remotely as a freelancer. However, when she researched what it would take to set herself up as an independent worker, she quickly gave up on her dream.
Finally, let's consider the case of Frank, a full-time employee of a US-based company with no physical or legal presence in Switzerland. Frank wanted to keep working for this company remotely out of Geneva, as his spouse had secured an international assignment here. A payrolling company found a solution for him, helping to negotiate the right conditions that allowed him to continue working for his employer legally.
 What is a Payrolling Company?
A payrolling company, also known as an "umbrella", "or salary portage" company, is a third-party service provider that manages the employment and payroll process for employees . These companies handle all administrative tasks, such as tax compliance, social security contributions, and other employment-related processes. The payrolling company is your legal employer: the contract for the work with your end-client is with the payrolling company, who then bills your client and pays you a monthly salary (minus the legal contributions). 
As an employee, you are entitled to certain benefits, such as accident health insurance, a pension plan as well as unemployment benefit should your circumstances change.  This would not be the case if you were an independent or even a business owner. For a company that is hiring consultants, the payrolling company is its service provider because it handles all the admin and legal work connected with the freelancer.
What Kind of Work are you Applying for?
We have seen that a Carte de Légitimation does not automatically open the door to the Swiss labour market in the private sector.  If you hold a Carte, are not an EU/EFTA national, and are applying for jobs, the Carte needs to be exchanged for a "Ci" permit and it can only be applied for by the employee once a work contract has been secured.
If your goal is to work as a freelancer or independent consultant, you will need patience and knowledge of local workings.  As Diana Ritchie, founder of Swiss Career Connections, SCC Sàrl, a career coach whose company includes a practice dedicated to accompanying partners, told us: the authorities in Switzerland need pension contributions (AVS/AHV) to be paid by businesses or organisations for their employees.  If someone decides to work for themselves, they must register at a AVS Caisse, and obtain a certificate as an independent, which requires proof of at least 3 clients in order to proceed.  Diana has seen cases where the freelancer had also to prove they had set up an office.  In addition, there are other pre-required contributions to be made: LAA (accident insurance), LPP (supplementary retirement insurance), and others, which an individual is not always equipped to arrange themselves. A payrolling provider has benefitted many of her clients to start working legally quickly.
The other Benefits of Using a Payrolling Company
Apart from all the advantages we have already listed, using a payrolling company provides support from experts in compliance with Swiss regulations who will ensure that your employment is in accordance with the country's laws and obligations.  This helps to avoid stress when starting your business activity and potential legal faux pas, confirms Diana Ritchie.  You will be provided with support, communication and guidance throughout the employment process, even during contract negotiations with your client.
What about Temporary Agencies?
The difference between a payrolling company and a temporary agency is that the former acts as your legal employer whilst giving you complete freedom to take on whatever work mandates you want, building up your freelancing business. The freelance consultant is granted complete autonomy to choose their own projects, and set the terms of their work, including their own work schedule and location.  The temp agency, on the other hand, finds you temporary work assignments that it has been tasked with, and you are an employee of the agency.  You can choose to take work on or not but it will only be from the selection the temp agency has on its books.
What else do you need to know about using a Payrolling Company?
Using a payrolling company to handle the process of getting a job or working independently or as an accompanying partner, incurs fees: however, when you consider the benefits of using a payrolling company, such as compliance with Swiss regulations as well as support, the fee is worth it.  You need to ask yourself the following questions: could I handle all the legal and administrative tasks myself and do I have the time to do it whilst actually doing the work?
Whilst it is not compulsory for accompanying partners to use a payrolling company, it can greatly simplify the process of securing employment in Switzerland. From handling administrative tasks to providing support, payrolling companies offer many benefits to foreign nationals looking to work in Switzerland.
The Business Harbour, a payrolling company, has over 20 years' experience helping foreign nationals obtain work in Switzerland.  Headquartered in Geneva, The Business Harbour is very familiar with the City's international organisations and multi-national companies and the special requirements of their employees and family members looking to work here. 
If you are the spouse or partner of an international employee and you are ready to find your new job in Switzerland, give us a call!
Special thanks to Diana Ritchie, SCC Sàrl, Swiss Career Connections, for her valuable contributions to this article, as well as the expat partners who generously shared their experiences with us.
Sources:
Ci permit – access to the Swiss labour market.
Article by Antonina Marenco
Contact us: The Business Harbour – Phone : +41 22 908 02 45