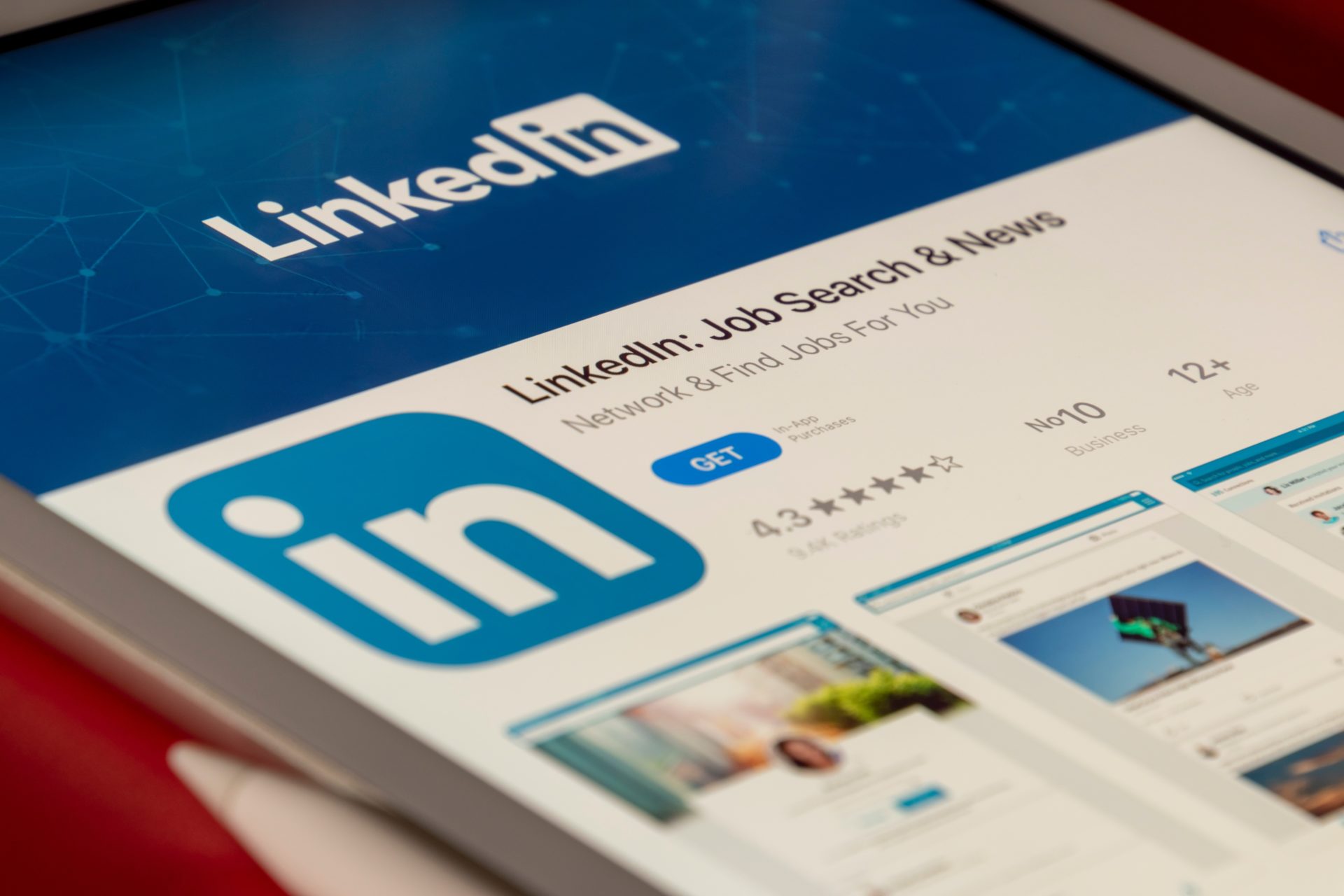 LinkedIn is still relatively underused in Switzerland.  Independent consultants need to take another look at the world's no 1 business network.
LinkedIn has become an essential tool for professionals all around the world. With over 760 million users globally, it is the go-to platform for job seekers, recruiters, and businesses looking to expand their network. In Switzerland, LinkedIn had more than 3.5 million users as of 2022 and, according to Statista*, the market will grow by 19% to reach 4.2 million users by 2028.  It's time to get in on the act.
Freelancers and consultants who don't have a strong presence on LinkedIn are missing out on valuable opportunities to network, learn from others, and showcase their expertise to potential clients – Werner Vogels, CTO of Amazon
A recent article published in Bilan argued the case that, unlike markets such as France, the UK and the US, there is still room for professionals to be active on the platform and be heard.  Why is this? It comes down to the fact that Swiss people are not as keen to "blow their trumpets" and put themselves forward in public as other nations.  This has resulted in professionals having profiles on LinkedIn but, in reality, interacting very rarely and, even then, only with their own circle of connections.  This reduces LinkedIn to a kind of serious Facebook and no more.
We are not suggesting that Swiss professionals should join the trend that has emerged since the pandemic, of people becoming very introspective and posting about their views on the meaning of life.  This would miss the point of LinkedIn as it really is the world's premier recruiting site and, if you are working as an independent consultant, this is even more crucial to you.
Let's remind ourselves of LinkedIn's mission:
Professional networking: LinkedIn is a platform designed for professionals to connect with each other. As an independent consultant or freelancer, having a strong network of connections can help you find new clients and partnerships, and stay up to date on industry news and trends. What counts here is how you present yourself (professional profile photo, updated CV, more on that later).  It's not Facebook.  Don't post pictures or comments that "you would not want your boss to see " should be a mantra. Do set aside time to read and respond to connections or companies in industries you want to cultivate.  Engage back with people who engage on your posts and leave comments.
Building and maintaining  your personal brand: as an independent consultant, this may be the most important reason to be on the platform.  Your LinkedIn presence is your physical "shop window" that displays your skills, experience, and achievements. The first thing people see when they encounter you on LinkedIn is your profile so get yourself a professional headshot, a descriptive headline that highlights your specialty or service and a summary that tells your story. Use keywords (for SEO), relevant to your industry and target audience. 
Post updates, write articles and even share slides and videos of any speaking or lecturing activities you have undertaken, that offer your authentic insights related to your industry or area of expertise, which can help establish you as a thought leader and a "trusted" source.  All this effort helps you to cross-promote your services and keep you in the mind of prospective employers looking to hire freelancers.  
Referrals and recommendations: the jury is definitely out on this, but we feel that LinkedIn endorsements is just another way to engage positively on the platform and build credibility.   Do request endorsements and recommendations from colleagues and clients and offer them up spontaneously to those connections you follow and admire.
Learning opportunities: As an independent consultant, you may not have access to the usual array of learning resources that are available to enterprise employees.  You need to continue to stay relevant in your domain so take advantage of LinkedIn Learning which offers a wide range of educational resources, including courses, articles, and videos.  Classes are taught by industry experts, and some are offered for free. By engaging with these resources and participating in relevant groups and discussions, you can continue to grow and improve as a professional.
LinkedIn groups: many see joining one or more of LinkedIn's more than 3400 groups as a bonus of being active on the platform.  Closed or public, the aim of these groups is to foster the power of communities where industry specialists discuss the latest developments in certain industries, share valuable content, ask questions, and engage with one another.  It's another way to increase your personal brand credibility.  In reality, many of these groups have few members and are practically dormant so it's important to join those which are the most relevant and have constant updates, where any interaction you may have will be valuable.
Free or Premium membership?
It costs nothing to join and use LinkedIn and, for most professionals, this free version is sufficient.  However, if you are building your career as an independent consultant, you may want to consider having a paying plan as part of the tools of your trade.  If we consider LinkedIn Premium, what extras are on offer?
Ability to connect with people directly and send them "InMails", even if they are outside your network
See who has viewed your profile: go beyond the usual message that tells you that "x number of people have viewed your profile" and see who actually did so. You can then decide to interact with these people.  Conversely, you can also use a Private Search to view profiles, without alerting the owners which can result in unwanted contact.
Premium Job application and valuable data: if you apply for a job or mandate, having premium membership will lift you to the top of the list of candidates. In addition, you can take advantage of LinkedIn's extensive data on companies and jobs to help you on your search.
Unlimited Premium Learning: as stated above, LinkedIn has extensive learning resources, and a Premium membership will unlock them for you.
If you're unsure if the outlay for a Premium membership is worth it for you, look out for the regular offers of a month's free trial and give it a go!
15 minutes a day
In conclusion, use of Linkedin by professionals for networking and recruiting purposes is growing and we believe that independent consultants can only benefit from having a presence on this platform.  If you are already on LinkedIn, make sure you update your profile regularly and spend 15 minutes a day interacting and contributing.  Do it now whilst you can still be seen and  heard on LinkedIn in Switzerland.
As a freelancer or independent consultant, your personal brand is everything. LinkedIn is a great platform to showcase your skills, experience, and achievements to the world." – Alex Cruz, former CEO of British Airways
Source * https://www.statista.com/forecasts/1144309/linkedin-users-in-switzerland
Article by Antonina Marenco
Contact us: The Business Harbour – Phone : +41 22 908 02 45