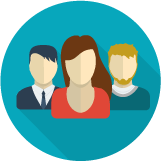 Are you:
An entrepreneur starting up
An established consultant or wanting to establish yourself as a consultant?
An active retired person looking to continue with professional mandates
An employee wishing to have a second activity
Self-employed and wishing to secure employee status
Alone or team worker in a temporary project
A job seeker interested in pursuing also consultancy roles
The partner of an expatriate working in Switzerland and looking to engage in professional activities?
Whether you feel close to one, some or even none of the above, keep reading!
We like challenges and we are dedicated to find the right solution to your unique situation.
FLYING ON YOUR OWN WINGS, A TEMPTING STEP
In Switzerland, being self-employed is not an easy task and you need an authorisation to do so legally. Requirements to become self-employed are intricately linked to the AVS system (social security).
What if you don't meet the criteria but you want to accept the mandate offered to you? What options do you have?
Perhaps you speak English and dealing with administration in French is close to a nightmare far from the more exciting daily business you wish to undertake.
You want the best of both worlds -you appreciate the social comfort of the employees but you wish to have your own business? What if you could have that freedom, take your own decisions and have someone else to take care of that burdensome administrative part?
What we propose is a safety net to reduce the risk as an entrepreneur. Because people rarely fit into a category, we suggest a third way of working.
Our mission is to allow you to work when you find mandates and help you focus on your core business.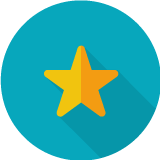 Access to our exclusive Masterclass programme
The liberty of being a legal consultant with the advantages of being an employee
The eligibility for all social insurance benefits: AVS, pension, accident, unemployment, loss of salary
No further administrative worries, we do it all for you
A team of professionals to support you, and answer your questions

JOIN THE BUSINESS HARBOUR
You join a network of trusted professionals allowing you to exchange on a number of subjects, trends and professional questions.