The Business Harbour
Quai du Mont-Blanc 29
1201 Genève – Suisse
Tél: +41 22 908 02 45
Please do not hesitate to contact us for any information, comment or question you may have. We will answer as soon as possible.
Please complete the form and then press « Send » at the bottom of the page.
Please kindly provide us with as much information as possible so we can provide you with a customized answer.
We respect your privacy and the information you provide us will not be shared outside our organization.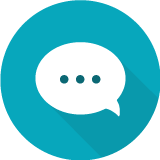 For further information on our services and activities, please contact us.
The Business Harbour Sàrl
Quai du Mont-Blanc 29 – 1201 Genève – Suisse
Phone: +41 22 908 02 45
You can also send your request using the form below.