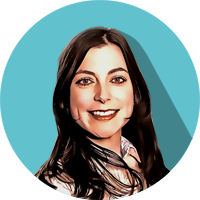 Wanda is a multilingual professional who grew up in Geneva and has dedicated a significant portion of her career to working abroad with clients of international companies in the banking and insurance sectors. She began her career as an interior architect but quickly broadened her horizons to work on real estate strategies as a project manager. She has also implemented IT infrastructure concepts for clients around the world.
More recently, Wanda co-founded several Swiss companies with her business partner, Michael Bender. These include Thalent, a payrolling company, Talents Connection, an IT services recruitment agency, and PEC Consulting, a company offering engineering services. With her many years of experience and expertise, Wanda understands the needs of consultants and knows how to help large Swiss companies find the best talents for their projects.
As a multilingual person, Wanda has a great openness of mind and a natural ability to communicate effectively with people from different cultures and backgrounds. She is also passionate about travel and has visited many countries around the world for business and leisure. Wanda is a determined and motivated person who excels in everything she undertakes.
Languages: English, German, French, Italian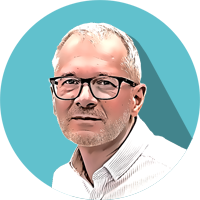 Michael, who holds a Master's degree in Business Administration, is an experienced Managing Director who has worked in the banking and finance sectors across Europe. He has strong knowledge and skills in IT strategy, real estate IT, and project portfolio management.
Michael is a co-founder of several Swiss companies with Wanda Swtezer and also works as a business and IT consultant, specializing in business processes and digital transformation.
With a vast experience in guiding and creating SMEs, Michael has a specific expertise in financing and restructuring during crisis situations. His specialized areas include validating business plans, digital marketing, and utilizing online tools for efficient business process management.
Michael is known for his passion for innovation and long-term strategic vision. He is also recognized for his ability to build talented and motivated teams, as well as his commitment to his clients and partners.
Languages: English, German, French
Business & Client Relations Director
​Nancy holds a BA in Social Psychology and an MA in Industrial and Organizational Psychology. She has spent much of her career on a three-way path navigating the worlds of management consulting, corporate business, and entrepreneurship.
Accumulating experience over 20 years, Nancy has experience in HR Consulting working with companies across various industrial sectors. Additionally, she has managed Organizational Development projects with local and multi-national companies.
Creative and pragmatic, she is devoted to providing quality service to clients and finding optimal solutions adapted to their needs.
Nancy is an Officer and Director of one of Geneva's oldest historic societies, 'Les Exercices de l'Arquebuse et de la Navigation' and she is President of the Brass Band Arquebuse in Geneva.
Languages: English, French, Italian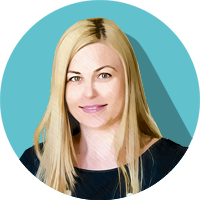 Accounting and Operations Manager
Cristina holds a degree from the Bucharest University of Economic Studies and an MSc from the University of Geneva.
She joined a financial company where she managed both the accounting and salary administration before exploring the NGO world with the World Organization of the Scout Movement.
Returning to the corporate environment, Cristina is one of longest serving staff members and has worked with us both in the accounting firm and in the salary hosting company for nearly a decade.
As our Accounting and Operations Manager, she ensures amongst other responsibilities that the salaries for all our hosted employees are accurate and paid on time! Cristina is our expert on labour law and brings a much-appreciated professionalism and dedication to our team and to our clients.
She loves travelling and discovering new cultures.
Languages: Romanian, French, English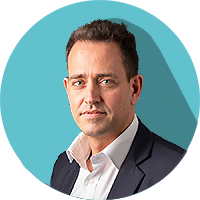 Marketing & Digital Manager
Kamil is a digital expert with over 20 years of experience. One of his strengths is his ability to create innovative and creative integrated global strategies.
He has worked for numerous companies in Switzerland and abroad on local and international multi-channel campaigns. He has also managed projects to create websites, applications and visuals for campaigns. He also writes copy for advertisements and articles for social networks and the blog.
Kamil studied economics in the German-speaking part of Switzerland and did further training in marketing and communications at CEFCO. He has also improved his skills throughout his career by taking digital training courses and certifications.
Languages: French, English, German, and Spanish.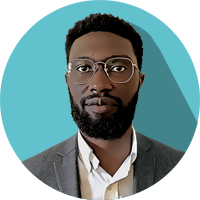 After graduating in commercial administration, David started his professional life in a Geneva-based accounting firm. After 3 years in fiduciary services, he joined The Business Harbour in March 2022 and the salary hosting world as junior accountant. Whilst working, David pursues his studies to obtain an accreditation as finance and accounting specialist.
Calm and thorough, David brings his enthusiasm and eagerness to both learn and contribute.
Not just passionate about music, he comes from a family of musicians and composes his own music.
Languages: French, English, Portuguese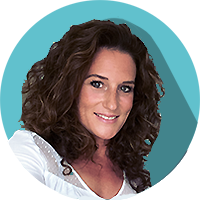 Nathalie began her career in the hotel industry and graduated from the Berlin Chamber of Industry and Commerce in 2001. After more than 10 years' experience in the luxury hotel industry in Germany, France and Switzerland, she worked with a demanding international clientele.
In 2010, she continued her career in Geneva in the automotive sector, working for a prestigious brand and focusing on administrative coordination in support of teams and management.
Motivated by this new direction, enriched and strengthened by her years of experience, in 2023 she joined the company in force to manage the offices and support management.
Languages: French, English, German