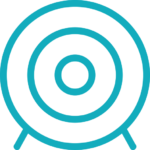 We support consultants and companies in their agile approach to work by offering a unique solution which combines salary hosting, transition advice and exclusive training.
We focus our training on tools and techniques to successfully navigate an uncertain world.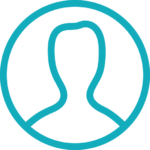 Our conversations with you are exclusive, confidential and of executive level. Our Team has proven experience in a variety of business fields.
This « All-In » approach is highly appreciated by our « hosted » employees and our client companies, who are able to discuss both highly technical questions and managerial challenges with the same person.
Our 2 piers to serve you better when you arrive at the port.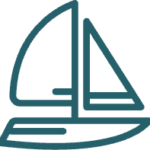 The integrated solution for a confident journey
Accomplished consultants or in career transition preparing for the future through mandates, we strive to ensure your operational base through salary hosting and to bring you the tools and techniques to maneuver in the waters of agile work.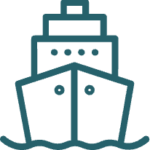 Your home port to expand your crew
We strive to contribute to your success and operational flexibility by hiring resources on your behalf through salary hosting and by offering training and seminars to your teams and executives. We specialize on management in times of disruption
Work in total flexibilité
Exclusive support in career transitions
Our latest blog articles:
Find advice, maneuvers and techniques in our articles written by our team in Geneva.
LinkedIn is still relatively underused in Switzerland.  Independent consultants need to take another look at the world's no 1 business network. LinkedIn has become an essential tool for professionals all around the world. With over 760 million users globally, it is...
What our clients and employees say about us: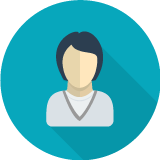 It's been a real pleasure working with The Business Harbour. Our exchanges have always been lovely. The team is extremely reactive and has always been able to answer my questions. I strongly recommend The Business Harbour to any person looking for a professional and reliable salary hosting firm.
Julie Gosnet
Consultant, March 2022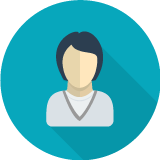 Given the complexities of working as a consultant in Switzerland as a foreigner, The Business Harbour has been instrumental in facilitating both my legal and administrative needs, saving me the time and worry of having to manage this directly. The Business Harbour was also extremely helpful in advising me on the legalities of working as a consultant for the UN, and other international and Swiss organizations, to ensure that I could remain on a C permit, and were happy to communicate with these organizations on my behalf, no matter how time-consuming. If you are looking for a personalized and professional service, I can highly recommend the Business Harbour.
Teri Roberts
Consultant, December 2021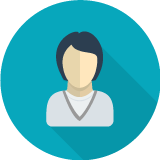 I'm very grateful to The Business Harbour who provided a perfect solution to support me as an independent consultant. I really appreciated the top quality of their salary hosting services and all the related administrative tasks. On top of the professional expertise, I enjoyed the exchanges with the friendly team. I recommend the Business Harbour to future clients without hesitations.
Linda Kadi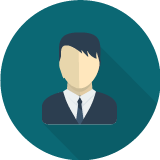 The Business Harbour has been instrumental in the setting-up of our legal entity in Switzerland, first by hiring me through salary hosting as the Country Manager for the company, then facilitating the legal work with one of their trusted partners and ensuring the payroll for the newly created entity in Switzerland.
The Business Harbour has always demonstrated agility, flexibility and "can do" attitude to find the best solution for my company and for me, personally, with the right attention to the quality and cost of the service required. I would strongly recommend Business Harbour as a business partner.
My gratitude to the team for being so welcoming, and attentive to human and professional aspects.
Giuseppe Martelli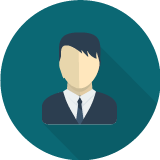 The Business Harbour offers a top-level service in terms of professionalism and reliability. A great blend of expertise and reactivity, with a nice human touch on the top. Highly recommended!
Fabrice
Consultant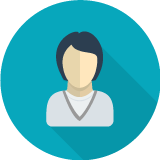 I am grateful to The Business Harbour Team for offering me the possibility to work as freelance. I have now transitioned into full employee with my client company. Thank you to the Team for the constant availability and care.
Sandra Sancho
Senior Event Producer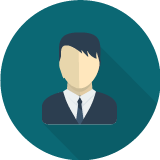 I had the opportunity to work for a company in Lausanne as a consultant. However, I did not want to work as a freelancer, so I started looking for a solution. I had no clue about salary hosting.
Jean-Paul Forget
Consultant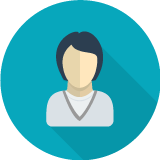 It was a real pleasure working with the Business Harbour team for the 15 months that I had the support of their services as a free-lancer.
They are serious professionals on which I could rely, always ready to help and advise and very friendly !
I will definitely work with them again.
Bayane Tannir
Consultant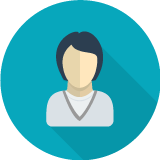 I have a full time, permanent position with an NGO now. All thanks to the ability of The Business Harbour's wonderful team to support me in undertaking consulting work with them. I am going to send many other people your way.
Ayushi Agnihotri
Consultant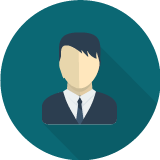 The Business Harbour provided me with an excellent service and continued support throughout the year. I am able to do what I need to do, happy in the knowledge your team is there to back me up and help me when I need it. I look forward to continuing to work with you this year and beyond.
John Winn
Consultant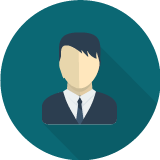 It was pleasure working with your team.
I was impressed by the professionalism and efficiency and I'm confident that we will seek your help in any future activities we may have in Switzerland.
Yaron Bartov
CFO, GuardiCore