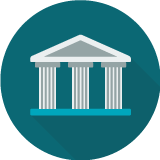 Exceptional office for rent  in the heart of Geneva .
Unique situation with a direct view on the lake, the "Jet d'eau"
and the Mont-Blanc
A prestigious status for you and your customers
Book your visit at +41 22 908 02!
Informations: 
Room of 26.5 sqm2
Wifi or wired connection
Fully furnished
Hot and cold beverages available
Cleaning of the offices and waste management
Access to office magazines and newspapaers
Non-smoking offices
Options : 
Reception service for guests and clients
Possibility to book and use a conference room (35sqm2)
Access to a scanner-colour printer machine
Telephone line(s)
Reception of your incoming calls


FAI PARTE ANCHE TU DI THE BUSINESS HARBOUR
The Business Harbour offre una piattaforma di discussione di argomenti vari, tendenze e questioni aziendali. Grazie a questa piattaforma potrai incontrare professionisti di fiducia.