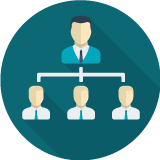 Are you a:
Company looking for expertise without wishing to hire an employee
Project Manager looking for specialized experts for limited time periods
Company with limited HR or payroll experience
New or a start-up company
NGO
Company or a group with no legal entity in Switzerland
Company willing to retain employees of retirement age more cost effectively
Company with headcount restrictions?
Or perhaps you think you may have a different situation that could benefit from salary hosting? The next lines will allow you to see how this solution could apply to you.
RECRUITING: AN EXCITING OPPORTUNITY
Recruiting is an exciting opportunity for a company. A new talent will join and strengthen your team and you will optimise your resources.
However, when time is short, resources lacking or headcount is limited, the onboarding of such talent may prove taxing, especially if your talent is hired for a short-time period. If you work in a small to medium company, the experience may be even more painful.
Salary hosting allows you to find the expert you wish to work with and delegate all the administration and payroll tasks to someone else.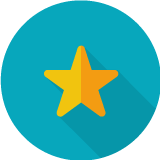 On demand consultant expertise
We provide government-approved contracts in English or French
A single invoice to settle each month
We take care of the onboarding and off-boarding work

JOIN THE BUSINESS HARBOUR
You join a network of trusted professionals allowing you to exchange on a number of subjects, trends and professional questions.