Gina Empson
Founder
Gina is a Chartered Accountant, qualifying with PWC in London; she holds the equivalent qualification in Switzerland, being a member of EXPERTsuisse and a licensed auditor.
After ten years working within the Serono Group, initially as the Financial Analyst to Fabio Bertarelli, the founder of Ares Serono, and subsequently directing operational and commercial companies within the group, she founded ICS Corporate Services SA, a Swiss and independent accounting firm, one of the first of its kind in 1999. Building on the success of this company and using payroll expertise from the accounting firm, Gina created The Business Harbour in 2009, a payroll and salary hosting company.
With a foot in two business cultures, Anglo-Saxon and Swiss, clients benefit from her experience that spans more than 30 years in financial and payroll solutions.
Gina is a member of several boards: the Geneva Cantonal bank, a pension fund as well as acting benevolently for an association and a charitable foundation.
And as a serial entrepreneur, her most recent project combines creating jobs in sustainable agriculture; a vanilla plantation!
Languages: English, French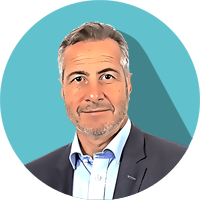 Marco Mancesti
Business Development Director
With a solid background in management, Marco spent 17 years in the pharmaceutical industry with the Serono Group and Merck KGaA. He then joined IMD Business School in Lausanne as R&D Director for 10 years. He has hands on experience in setting up startups as he has founded two, specialized in providing innovative solutions in strategic workshops delivery.
Marco joined the The Business Harbour in 2020 as a senior executive responsible for managing the company's commercial growth and integrating a Learning & Development offering for both employees under salary hosing and client companies.
With his extensive expertise in Executive Education and working at strategic levels in organizations, Marco is the advisor of choice for The Business Harbour's senior executives and corporate clients.
Passionate believer in lifelong learning, he cultivates a mindset that looks for the opportunity in the challenges life brings, and … he is the only member of our team to have sung opera!
Languages: English, French, Italian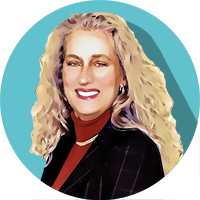 Nancy Ungarelli
Associate, Client & Employee Relationships
​Nancy holds a BA in Social Psychology and an MA in Industrial and Organizational Psychology. She has spent much of her career on a three-way path navigating the worlds of management consulting, corporate business, and entrepreneurship.
Accumulating experience over 20 years, Nancy has experience in HR Consulting working with companies across various industrial sectors. Additionally, she has managed Organizational Development projects with local and multi-national companies.
Creative and pragmatic, she is devoted to providing quality service to clients and finding optimal solutions adapted to their needs.
Nancy is an Officer and Director of one of Geneva's oldest historic societies, 'Les Exercices de l'Arquebuse et de la Navigation' and she is President of the Brass Band Arquebuse in Geneva.
Languages: English, French, Italian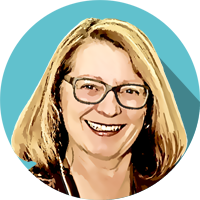 Inge Schütz
Director of Salary Hosting Bern Office
Inge, our multilingual Director, looks after our commercial interests in the Swiss-German parts of Switzerland. She holds an MBA from the Stockholm School of Economics and Business Administration. Inge was the Trade Officer at the Embassy of Switzerland in Sweden promoting bilateral trade for several years before creating her own company, Independent Treasury Management, providing financial services to major public and private companies. She has a good understanding of a consultant's needs and doubts. The perfect balance to help others navigate once outside the Harbour!
Inge is also a founding member and an executive director of the board of the Swedish Swiss Chamber of Commerce in Zurich.
Languages: Swiss German, German, Swedish, English, French, Italian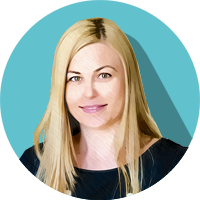 Cristina Burcus
Accounting and Operations Manager
Cristina holds a degree from the Bucharest University of Economic Studies and an MSc from the University of Geneva.
She joined a financial company where she managed both the accounting and salary administration before exploring the NGO world with the World Organization of the Scout Movement.
Returning to the corporate environment, Cristina is one of longest serving staff members and has worked with us both in the accounting firm and in the salary hosting company for nearly a decade.
As our Accounting and Operations Manager, she ensures amongst other responsibilities that the salaries for all our hosted employees are accurate and paid on time! Cristina is our expert on labour law and brings a much-appreciated professionalism and dedication to our team and to our clients.
She loves travelling and discovering new cultures.
Languages: Romanian, French, English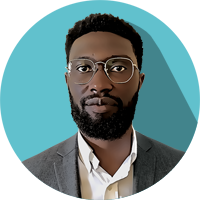 David Brito
Junior Accountant
After graduating in commercial administration, David started his professional life in a Geneva-based accounting firm. After 3 years in fiduciary services, he joined The Business Harbour in March 2022 and the salary hosting world as junior accountant. Whilst working, David pursues his studies to obtain an accreditation as finance and accounting specialist.
Calm and thorough, David brings his enthusiasm and eagerness to both learn and contribute.
Not just passionate about music, he comes from a family of musicians and composes his own music.
Languages: French, English, Portuguese
Marcos Fernandez
Office Coordinator
Following his studies in commercial administration in Geneva, and a first professional experience in the field of real estate, Marcos joined The Business Harbour in 2019 as office coordinator.
Marcos is The Business Harbour's first point of contact with our clients and the guardian of an effective coordination in the office.
Whilst his responsibilities cover many areas of our business, Marcos specializes in the digital aspects, from website maintenance to IT projects.
Marcos brings to the Business Harbour and its clients his dedication for a high-level service, with a subtle mix of phlegm and Hispanic touch, further enhancing our company's multi-cultural sensitivity.
Languages: French, Spanish, English