Gina Empson
Founder and Director
Holds a BSc in Accounting & Economics from Southampton University, England, and in 1983 qualified in London as a UK Chartered Accountant. She is a member of EXPERTsuisse and a licenced auditor.
Transferred to PwC, as an auditor in 1984, Gina Empson worked thereafter for ten years, within the Serono Group, initially as the Financial Analyst to Fabio Bertarelli, the founder of Ares Serono and subsequently directing operational and commercial companies within the group. In 1999, she founded ICS Corporate Services SA (ICS), a Swiss and independent accounting firm. Ten years later, she created The Business Harbour Sàrl, a salary hosting company. Her clients benefit from her experience that spans more than 30 years in finance.
Gina Empson is a member of two boards: the Banque Cantonale de Genève (BCGE) and the pension fund Genesia. She acts benevolently for the Association Genèveroule and also volunteers as an auditor for a charitable foundation.
A whirlwind of energy helming a clear course in The Business Harbour as well as on her sailing boat.
Languages : English, French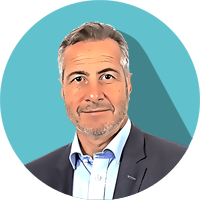 Marco Mancesti
Business Development & Communications Director
Marco spent the first part of his career in the pharmaceutical industry with the Serono Group and Merck. He then joined IMD Business School in Lausanne as Director of Research. Entrepreneur and expert in leadership and strategy, he has also founded two start-ups in these areas and sits on the advisory board of a financial company. An enthusiast always ready to welcome any challenge life brings, he is the only member of our team to have sung opera!
Languages: English, French, Italian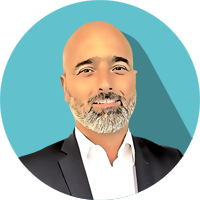 Sébastien Dutoit
Commercial Director
Few people know Geneva better than Sébastian. During his career, which spans some 25-years, he spent more than a decade with Swisscom Directories, managed restaurants and more recently was with the Geneva Chamber of Commerce, Industry and Services. He has built close relationships with a large number of companies and business leaders across all industries. An active listener and facilitator, he is devoted to his clients and attentive to their needs.
Sébastien is also passionate about music. He is the only member of the team to own more than 400 vinyl records dating from the early 90s, a legacy of his past as club manager of the Geneva electronic scene… but, that's another story and part of his many previous lives!
Languages: French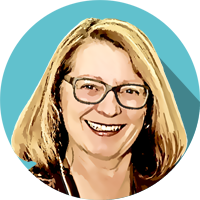 Inge Schütz
Director of Salary Hosting Bern Office
Inge, our multilingual Director, looks after our commercial interests in the Swiss-German parts of Switzerland. She holds an MBA from the Stockholm School of Economics and Business Administration. Inge was the Trade Officer at the Embassy of Switzerland in Sweden promoting bilateral trade for several years before creating her own company, Independent Treasury Management, providing financial services to major public and private companies. She has a good understanding of a consultant's needs and doubts. The perfect balance to help others navigate once outside the Harbour!
Inge is also a founding member and an executive director of the board of the Swedish Swiss Chamber of Commerce in Zurich.
Languages: Swiss German, German, Swedish, English, French, Italian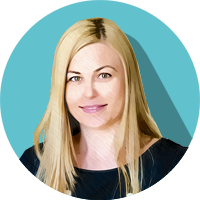 Cristina Burcus
Accounting and Operations Manager
Cristina holds a degree from the Bucharest University of Economic Studies and an MSc from the University of Geneva. She joined a financial company where she managed both the accounting and salary administration before exploring the NGO world with the World Organization of the Scout Movement. Coming back to a corporate environment, Cristina has worked with us both in the accounting firm and in the salary hosting company for more than 4 years. As our Accounting and Operations Manager she ensures amongst other responsibilities that the salaries for all our hosted employees are accurate and paid on time!
Cristina brings a much-appreciated professionalism and dedication to our team and to our clients.
Languages: Romanian, French, English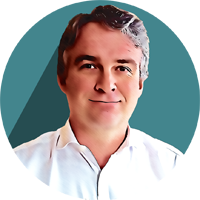 Claude Perret
Accountant
Claude is an experienced accountant who joined our team in August 2017. He broadened his area of expertise with Berney Associés and obtained his Federal Diploma in 2006. That same year, Claude discovered accounting in a very different context at Freestudios, a video production and postproduction company in Geneva where he was appointed Financial and Administrative Manager.
After four years sailing around the world, it was only natural that Claude dropped anchor at the Harbour, to start a new journey in the accounting world. His know-how and proactive approach make him a valuable member of the team.
Languages: French, English
Marcos Fernandez
Office Coordinator
After commercial studies in Geneva and a first experience in the real estate market Marcos joined The Business Harbour in 2019. As the central point of contact, Marcos is responsible for the efficient daily organization of the office.
Marcos brings us the freshness of the youth together with the equanimity and professionalism that our clients value. He gives a Spanish-speaking touch to our multicultural team and will gladly welcome you in the language of Cervantes!
Languages: French, Spanish, English

JOIN THE BUSINESS HARBOUR
You join a network of trusted professionals allowing you to exchange on a number of subjects, trends and professional questions.